Need for Real Estate Lawyers in Ontario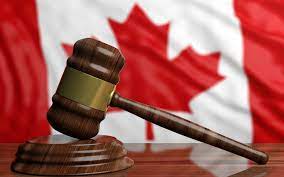 People who are into real estate businesses sometimes face instances where they must go through disputes and some legal matters.
There are many processes such as negotiations, litigation transfer, deeds, and many more that you, the real estate business people, must go through during buying or selling a property. If needed, Real Estate Lawyers Ontario CA can be hired to solve all the procedures and make it completely easy.
Factors that you must think about before Hiring a Real Estate Lawyer
Before hiring a Real Estate Lawyer, you must remember that hiring them is not at all cheap. There are some pieces of advice you should follow before you hire any real estate lawyer.
You need to choose someone available whenever you need him. There may be instances where you need some legal advice at the very moment, and you must be able to contact your lawyer at that very moment.
Another thing that you need to consider is the expertise of the lawyer. Since there are a huge variety of cases that the lawyers handle, you need to choose the perfect one with expertise in the field you need.
Everyone knows that lawyers dealing with property cases charge a high amount of money. Therefore, you need to keep your budget in mind and choose your lawyers, so they do not leave you in between the case.
The best real estate lawyer always keeps in mind to remove all the burden from the client's head. While you are fighting a property case, there are a lot of burdens, but the perfect lawyer will remove all your burdens.
Various Services provided by Real Estate Lawyers
The services that any real estate lawyer will provide you are of various types. Since there are various segments in property law, all the lawyers do not provide the same services. Here are some of the services the real estate lawyers Ontario CA aims to provide to the clients.
Monitoring the purchasing and selling of the properties that the real estate business people own.
Purchasing and selling various rental properties.
Fight the cases of disputes that may occur during the business properties of real estate.
Conclusion
Thus, if you prefer to keep all the burdens regarding your property out of your head, it would be better to hire Real Estate Lawyers Ontario CA; they will help your business run smoothly.